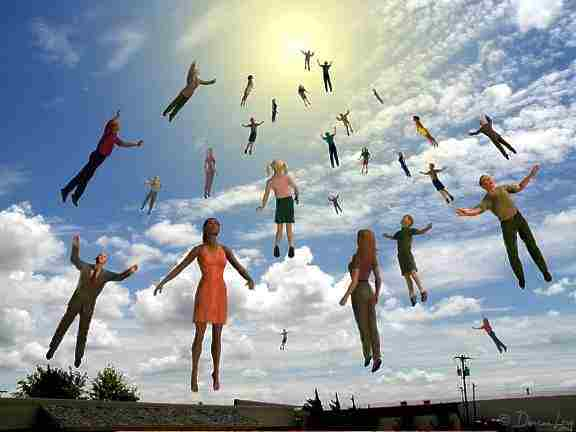 It's been several weeks since my last post, and I just want to apologize one more time for not being as diligent as I used to be with my blogging......oh what the heck, it's time to say "GOODBYE" to everyone because in a couple of hours we're all going to be toast anyway.
I hate prolonged farewells.....and it's only about three hours until The Big Event.
This morning I said my goodbyes on TWITTER with my
Ten Rapture Rants
. You never asked for them, but here they are, just the same.
#rapture rants- (1) I'm pissed off because the world will end before the new season of MAD MEN
# rapture rants- (2) The idiot behind me is cutting his lawn at 9:00am. You mean I can't even sleep in 4 one more Saturday?
#rapture rants- (3) The world can't end! Rutgers still hasn't won a Big East title in football- or men's basketball, 4 that matter
#rapture rants- (4) Maybe there is something to this rapture stuff. The Pope just called the space station- maybe HE WANTS IN!
#rapture rants- (5) 26 years after quitting, is it OK to for me to smoke again (for the duration)?
#rapture rants- (6) Is it still possible for all those people who booked June weddings to get a refund?
#rapture rants- (7) Today the world will end at 6:00PM. On Monday gas prices will rise another ten cents a gallon.
#rapture rants- (8) This 6:00PM Doomsday stuff has me in a bind- should I start making dinner an hour earlier?
#rapture rants- (9) To the survivalists who've spent tens of thousands of $'s stockpiling food, guns and ammo- wasn't that a waste of money?
#rapture rants- (10) If Newt Gingrich is quoted saying "There will be no rapture", does that mean don't believe him?
I wonder if
Harold Camping
has a back up speech prepared, just in case things don't go as planned....like a rain delay, maybe?