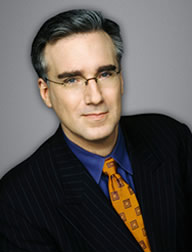 Very briefly.
Corporations are guaranteed the same rights as individuals because the Supreme Court says so, and they proceed to fill Republican war chests before the midterms.
Fox News acts as a 24/7 infomercial for the GOP and Tea Party.
Keith Olbermann contributed $2,400 to three Democrats this year, and now he's been suspended indefinitely by MSNBC for ethical violations.
And just how much did parent companies MSN and GE contribute to political campaigns, and to whom?
It's official...the world really has gone mad. This really, really, really sucks.
A new FACEBOOK page called
Let's Bring Keith Back
has been established.
I'll be back with more after I calm down.
UPDATE: Olbermann suspended for Dem contributions – CNN Political Ticker - CNN.com Blogs