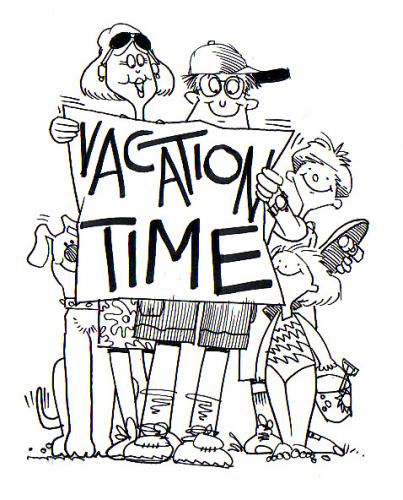 Its been just about a year since I took anytime off in the form of vacation, and have cranked out hundreds of blog entries in the interim....and thank you for stopping by for a look, and if you haven't, then where have ya been, mate?
But I'm due for some levity...its time!
I'm going to leave on Wednesday for eight days, visiting family and enjoying the great outdoors ......and I'm stepping away from all thing electronic, online, hand-held- EVERYTHING!!!! No blogging, no FACEBOOK, no Twitter....man, that feels good.
And I think I'll start vay-kay a few days early- like right now. Lately there have been days when I had creative juices flowing, and no energy. And on days when I have the energy, I don't have my writing chops. I guess that means its time take a break.
Or maybe I'm just gettin' old and lazy and in need of some crazy daze of summer.
Adios amigos y amigas!
See you next week.