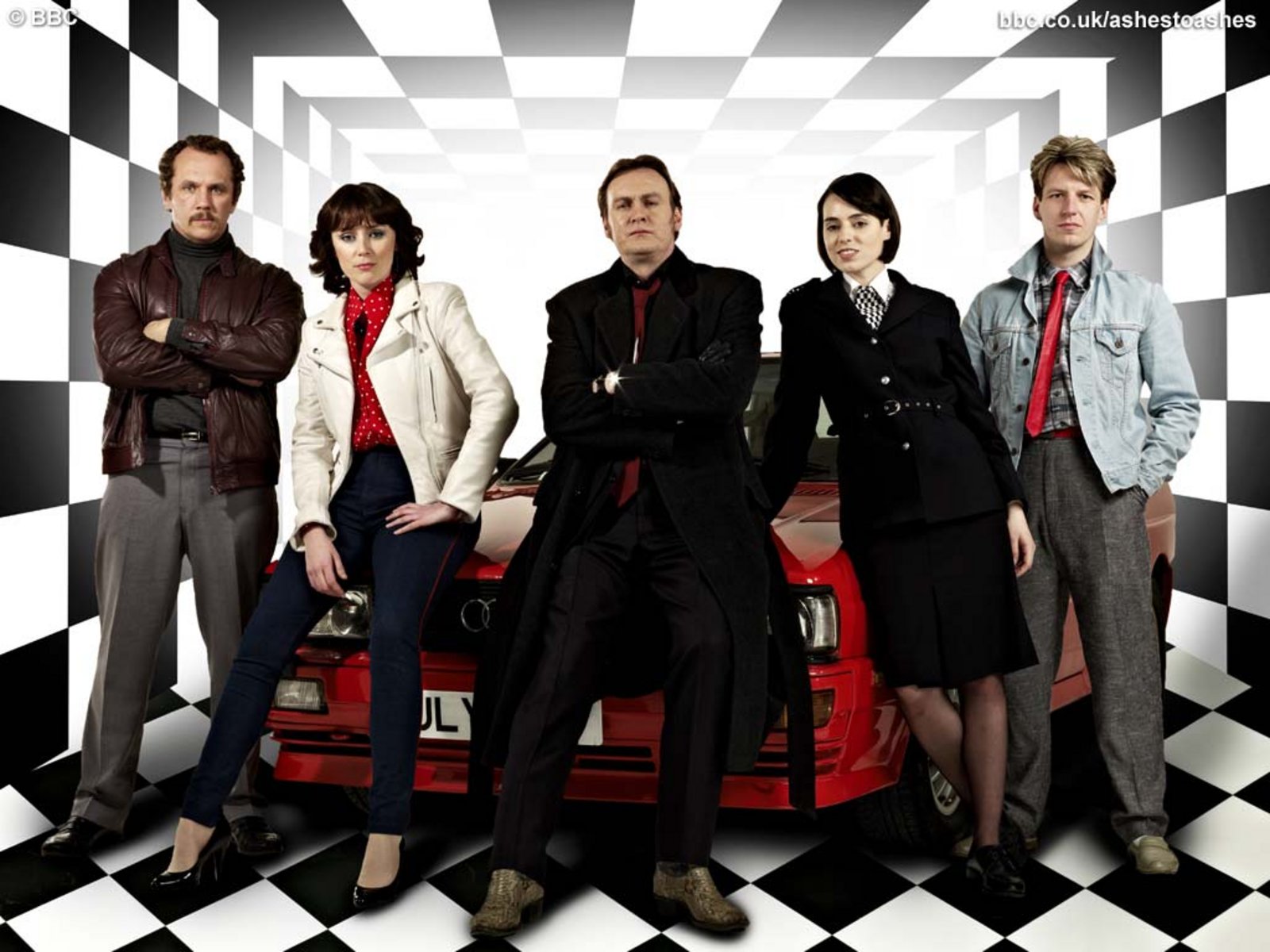 After an unexpected delay, its time for a few words about the past week's episode of
Ashes To Ashes
on BBC America.
But first....do any of you know how hard it is for fans of the show in the US not to cheat, and check out what happened in the grand finale that took place last week in the UK on the BBC? Its akin to reading the last chapter of a mystery out of impatience. The temptation is there, and I know I will succumb in a moment of weakness.....hopefully BBC AMERICA will get it right and show Season Three as soon as Season Two completes.
And while they're at it....I know I'm repeating myself....how about putting
A2A
ON DEMAND? Or at least repeating the episode on a day other than Tuesday? For a show that's caused such a stir in Britain, its being handled and marketed very poorly in America. And that's too bad.
To be brief, this episode has everything that's great about the show, and its biggest weakness, all wrapped up nicely in one package. As a procedural drama, A2A is nothing special; in fact, you can say the plot lines involving solving the "crime of the night" seem to detract from the best reasons to watch the show, namely the sci-fi/ fantasy aspect, and of course the sexual sparks between Gene (Philip Glenister) and Alex (Keeley Hawes).
This episode was a stew of car thieves, murder, drug dealing, underage sex, gypsies, a sleazy doctor.....and an initiation into the Freemasons for Gene (it's complicated). But all along we are intrigued by the messages Alex gets on her computer, and the meaning of the future told to Alex when she has her fortune read by an old Gypsy woman with tarot cards and palmistry....and Alex has no lifeline. Also, Alex's "abductor" shows up in the segment where Alex is spying on Gene as he joins the Freemasons. We- and Alex- are still no closer to finding out what she is doing in 1982, how she will get back to the present, and where Molly is.
And what's this about Ray (Dean Andrews) being a "Tyler" (doorkeeper) at the Freemason initiation? As in "Sam"?
Chris (Marshall Lancaster) proposes to Shaz (Montserrat Lombard) in the station (she says "yes" of course), while Alex alludes to Gene the closeness she feels for him ....without really saying it. Hawes and Glenister have the same dynamic as Cybil Shepard and Bruce Willis had a generation ago on
Moonlighting
. I know Britain knows the answer of "will they or won't they". But without inquiring if they do or don't (I don't want to know until it airs here) I have to ask....should they?
Click
here
for n interview with Keeley Hawes.